An enterprise platform as unique as your firm.
Risk

Proposals

Analytics

Trade

Compliance
One true source of risk.
At Riskalyze, we're about driving absolute alignment between advisors and their clients. And the Risk Number establishes a common language between home offices, advisors, and clients around risk and investments. It quantifies the level of risk that the client's portfolio should be targeting and drives conversations about alignment between risk tolerance and investment choices, while giving home offices insight into the entire organization at a glance.
Empowered by our proprietary Risk Number to pinpoint risk capacity, risk tolerance, or simply set a target, advisors can document and demonstrate alignment as the true source of risk across CRM, portfolio management systems, financial plans, and more!
INDUSTRY LEADER

The number #1 risk solution in wealth management is used by 4x as many advisors as all other solutions combined.

TRUSTED BY THE BEST

We work with 154+ broker-dealers, RIAs, asset managers, custodians, and clearing firms who use the Riskalyze platform to deliver a world-class experience to their advisors.

OVER 1M SECURITIES

We're the only one who built risk analysis the hard way — the right way — by using security-level risk assessment as the building block.
Custom Solutions & Professional Services
The robust configuration options and settings provide the flexibility you need to deliver a differentiated experience to your advisors and clients without the added cost of custom development work. However your tech stack is built, we'll make sure Riskalyze snaps right into your workflow.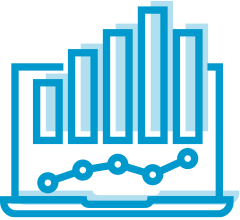 Compliance & Business Intelligence
Gone are the days when compliance departments spent hours spot checking accounts, searching for issues to address. With Riskalyze, you have a window into your accounts and a streamlined case management and resolution workflow system so that you can find and tackle issues before they become problems.
CUSTOMER CARE
Riskalyze Customer Care provides product support for financial professionals and enterprise points of contact. Support is available 12 hours per day, 5 days per week via phone, email, or live chat within Riskalyze.
SUCCESS COACHES
Riskalyze Coaches are available for 1:1 scheduled training sessions to help financial professionals accomplish specific goals. Coaches can help further integrate Riskalyze into financial professional's practice.
RELATIONSHIP MANAGER
Dedicated relationship managers support home office contacts. They're responsible for helping you drive adoption, stay aligned strategically, reach your goals, and have a delightful experience along the way.
Arm your offices with the support and service they deserve.
Our implementation experts will guide your team to design an engaging experience that's flexible, scalable, and cost effective. Dedicated Relationship Managers and Support Coaches provide a white-glove experience for your home office as well as comprehensive training and success coaching for the advisors you serve.
Get a Quote
Riskalyze snaps into your existing workflows.
Because advisors are only as efficient as the systems around them.
Built upon a dedicated platform for the home office.
We built Command Center to empower enterprises with intelligent business insights, compliance tools, and firm customization.
Explore Command Center
Equip advisors to empower fearless investing.
Your enterprise is unique, and we're here to help. Let's build the right solution for your home office, branches, and advisors.